When we designed the new e-STAB 3-point hyperextension brace, we wanted to do more than "just" create an effective product that is comfortable to wear; we also wanted to optimise your warehouse space.
Thanks to the horizonal and vertical telescopic design and telescopic pelvic and sternal bands, e-STAB succeeds in adapting to fit the body shape of every patient with even fewer sizes.
You can find an e-STAB brace to fit most patients using the two mid-range sizes - 2 and 2S.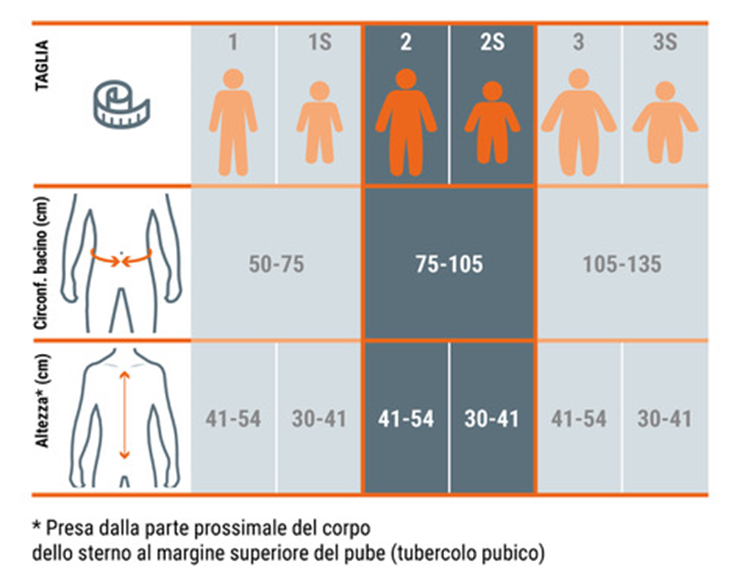 So, you no longer need to overstock your warehouse: with just two sizes you are ready to dispatch orders and give your customers exactly what they need!